'Murder in the Woods' is released today in a Santa Rosa movie theater
As a 6-year-old, Catherine Toribio directed her own first school play in Queens, New York, and later switched to acting.
On the nation's opposite coast, a young Jeanette Sámano performed in backyard family parties in Los Angeles, and she too chose to pursue a career in movies. The two up-and-coming actresses were then brought together by horror.
Toribio and Sámano star in "Murder in the Woods," a multiple-award-winning slasher film by budding Hollywood educated Mexican director Luis Iga. The movie opens on Friday, May 7 in Santa Rosa at the Roxy 14 theater (see here for times and ticket office). The film has already been released in various parts of the country.
A homage to the slasher films of the 1980s, the thriller is about a group of teens who discover a dark secret in a mysterious cabin in the forest that forces them to fight for survival. Co-starring are other rising actors like José Julián, Chelsea Rendón, Kade Wise, Jordan Diambrini and Soledad St. Hilaire along with moviegoers favorite Danny Trejo of the "Machete" movies fame. The screenplay is by Yelina De León, who also coproduced with Iga.
First released last summer mostly at Drive-in theaters, Murder in the Woods nabbed six awards, two at San Diego's FANtastic Horror Film Festival, three at New York's Macabre Faire Film Festival and one more at L.A. Skins Fest, the latter a Native American festival.
That the film features a majority-Latino cast is no accident.
An all-American Slasher with an all-Latino cast
"It's the first All-American slasher with a full people-of-color cast," says director Iga with pride in his voice. He and De León met while at film school at the University of Southern California and shared a vision of making movies that showcase minority talent. It also features Latina women in starring roles.
"This movie doesn't have any Latino stereotypes," says Toribio, who plays "Celeste," who the actress describes as a "fun, extroverted, crazy girl who just gets what she wants when she wants, wherever she wants."
The role was fun because the role was her "complete opposite, with the exception of wanting to party when I was younger," Toribio explains. She also felt ready for Iga's film thanks to her part in the horror blockbuster Paranormal Activity, her first acting gig shortly after moving to L.A. at age 17. Her credits include the sports drama film "McFarland, USA" and the television series "The Bold and the Beautiful." More recently, she has appeared in recurring roles in another two TV series, the Golden Globe-winner "Jane the Virgin" starring Gina Rodriguez and "L.A.'s Finest" starring Jessica Alba and Gabrielle Union.
Overcoming obstacles
For Sámano, joining the Murder in the Woods cast was a must. She has the leading role of "Fernanda," a shy girl who is driven to explore her inner strengths.
"I was attracted to it as soon as I got the email from my manager," recalls the actress from East Los Angeles. "I was like, ´oh my God, I have to play Fernanda... being a woman of color and having a lead just doesn't happen (often)." ´
Sámano hopes her experience in this film can show other minority women they can also accomplish the same, too. Also, the actress considers Fernanda an inspiring character.
"She overcomes a lot of obstacles and I think, you know, that's what we do in life," she says. "We overcome so many obstacles. And I think it's important to tell that story."
It would seem that there's some of Fernanda in Sámano. The actress took a yearlong break from acting after the horror flick.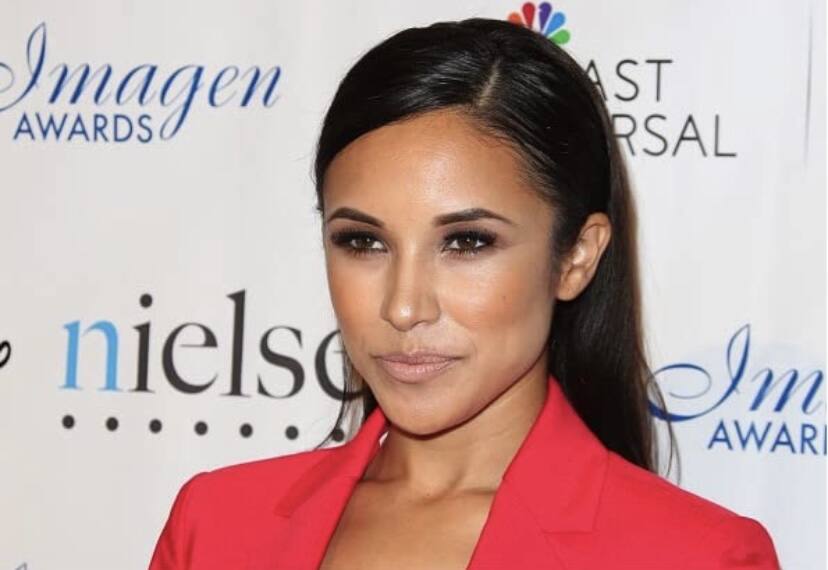 "I think it's important that we learn from our past experiences, from our past mistakes and, you know, grow and continue to become better people," she states without going into details. Then adds in a seemingly optimistic tone, "I think (that) for me the last four years of my life, I was able to transform into the person I'm becoming now, so I'm actually really excited (about) what God has in store for me. And, you know, I only want what he wants for me."